Dear Senators, Enclosed you will find a letter that ASE President Friedhelm Wachs wrote to us, as he could not be with us at the JW National-Conference this year.
---
Dear Senate President,
Dear Sigrid,
Dear Senators in Austria,
I very much regret not being able to be with you today, because the Austrian senatiors work in particular has won so fundamentally in recent years that it is worthy of every appreciation. What you have achieved together under Sigrid's leadership is all worthy of respect.
Now I hope that, in addition to a good relationship with your juniors, you will also contribute to Europe.
These years of European future, in which we currently find ourselves, make us look back on the occasion of our international foundation in 1944. In a time when Europe was in ruins, young people met for the foundation of a kind of youth UNO, for the foundation of JCI.
It is therefore time for us, despite all justified criticism of the political systems, to adhere fundamentally to one goal: There is no longer any need for war in Europe. Social conflicts must be resolved, but civilized. Political disputes may be waged, but they must be civilised. Dialogue is the most important instrument for dealing with one another in a civilised way. If we do not manage to get to know each other and to work out the differences cleanly in order to be able to emphasise what we have in common, then we will encourage "brutalisation".
At European level we have therefore initiated a change of direction this year, following your example. We are opening the Senate to the interests of all 12,000 senators in Europe. This is how we want to promote dialogue among ourselves.
We have founded Special Interest Groups and are open to anyone who wants to share their special field with others on a European level. The current groups are sailing, golfing, fishing, hunting, and trains. Here senators with same interest meet and share common activities. On our website www.jci-senate.eu you will find the contact persons.
Furthermore, we have set up a community supporting project in which juniors participate intensively: Little King JCI.
With currently over 67 translations, the story about our Creed has already surpassed Heidi's internationality. With this story about the values and creed of JCI, we emphasize what we have in common, why we are all active in this organization, and why we were active in it. In our linguistic diversity, however, we also emphasize the difference that each and every one of us brings to the positive of the organization. As we collect not only languages but also dialects, you are still welcome to contact us at
Association of JCI Senators in Europe
Office of the 49th President of the European Senate // POTES49
c/o Friedhelm Wachs | Lortzingstraße 13 | D-04105 Leipzig | wachs@wachsonian.de
to participate in this project.
At www.littlekingjci.com you can find templates for a translation, at
also in German.
We need you in Europe. We need your cheerful openness, the constructive critical spirit which the Austrian juniors have already brought with their division into two parts to JCI, and we need your points of view so that everyone has a chance to be able to make the necessary problem solutions with knowledge of these decisions.
Thank you for your work, your joy in celebrating together and welcome to Europe!
Sincerely
yours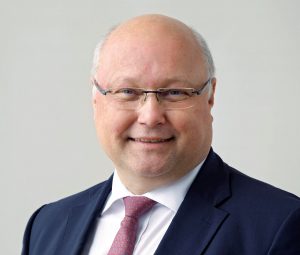 Friedhelm Wax
European Senate President
#62758